Angelique Bates 
(born 12/1/80) is an American actress best known for the two seasons she served as an original 
All That
cast member. She was born and raised in Los Angeles, California, and got her start in acting during her infancy thanks to a Borax commercial. She was then featured in an AT&T commercial and co-starred in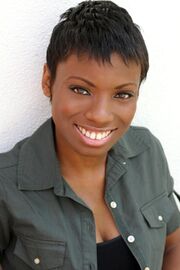 the film 
Sweet Potato Ride
. 
Bates' agent (whom discovered her at an Ivar Theater talent competition) sent her out to audition for All That; she performed a Steve Urkel impression among other things. Four or five auditions later Bates became an official show member. Unfortunately, her contract ran out and when the show moved to Hollywood, she decided not to do a contract renewal and became the first member to leave the show. She was replaced by Amanda Bynes, but she did return for the 100th episode.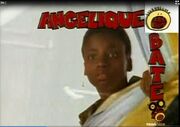 List of portrayed All That charactersEdit
Mandy - Cooking with Randy (and Mandy)
Four Eyes - Earboy
Bill Cosby's servant - Wizard of Cos
Penny Lane - The Adventures of Superdude (seasons 1-2)
Pirate - The Island Girls
Ad blocker interference detected!
Wikia is a free-to-use site that makes money from advertising. We have a modified experience for viewers using ad blockers

Wikia is not accessible if you've made further modifications. Remove the custom ad blocker rule(s) and the page will load as expected.